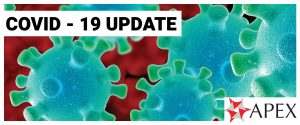 Dear Colleagues
Since the PM's announcements on the weekend, questions around what will happen with vulnerable health workers have been raised.  A group of extremely well qualified doctors (see below) were tasked with designing the means to keep our people safe and the attached documents are (part of) the outcome.
In a nutshell, the following medical issues have been linked with increased risk from COVID-19:
Heart disease
Lung disease
Diabetes
Cerebrovascular disease
Conditions causing immunocompromised states
Individuals on immunosuppressant medications, including long-term treatment with steroids / prednisolone
Liver or kidney disease
Cancer
Pregnancy
If this is you, your Occupational Health Team needs to be made aware as soon as possible. The outcome (but not health information) of the Occupational Health assessment will be provided to your manager so that so that appropriate action can be taken to protect your health.
The documents set out the framework and the form you will need to compete to kick the process off.  Some resources will need to be adapted for local circumstances but the process none the less should be implemented.
This document is the self-assessment tool you need to complete and send to your Occ Health Service.
Your DHBs should be putting this into practice as we type, but if they haven't quite done that yet – give them some latitude – there is a lot going on.
If you are NOT DHB employed, complete the form in any event if you wish and provide it to your employer.  We are in communication with the non DHB employers on this front to ask that they follow the same line.
Kia Kaha
APEX
Our thanks to the Specialist Occupational Health Contributors:
Dr. Alexandra Muthu – Occupational Medical Specialist [ADHB]
Dr. Andrew Hilliard – Occupational Physician [CDHB]
Dr. Chris Walls – Occupational Medicine Specialist [Auckland]
Dr. Courtenay Kenny – Occupational Physician [WDHB]
Dr. Geraint Emrys – Occupational Physician [Wellington]
Dr. Sefton Moy – Occupational Health Doctor [Auckland]
Dr. Siobhan Gavaghan – Occupational Health Specialist  [CMDHB]