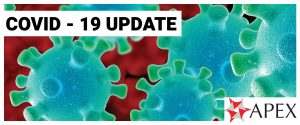 Dear members
Many of you in DHB employ will have seen DHB instructions on leave including international travel and payment in the event of requiring self-isolation.  For those not in DHB employ, the following may be helpful but for any specifics your employer puts to you, please contact us for advice if you need.
This email covers
Impacts of Self Isolation.
International Travel for:
Ongoing Staffing Considerations n the Event of….
The Unions collectively have been trying to get a consistent DHB approach and one that is agreed between us.  That is still a work in progress so the following is advice as at this time.  It may change as matters develop, both regarding the engagement between DHBs and unions, and of course the progression of covid-19.
We are taking a principled approach to this, balanced with common sense when it comes to employee rights.  There are some grey areas, however armed with the following, we have no doubt you will make informed decisions based on your specific circumstances. If you need assistance or advice, of course please call us directly (as some of you already have).
NZs current strategy in response to covid-19 is one of containment.  The public health initiatives in place are sound and should be supported.  As health practitioners, we know only too well how important containment is: but there will be exceptions and we will need to be agile as to the developing landscape.  APEX is monitoring this and part of the combined Unions engagement with DHBs, so we will provide regular update to you as and when required.
A second dilemma is staffing our hospitals. If admissions and presentations to hospital start to rise, whether away or self-isolated, more pressure will be brought to bear on those remaining at work especially those required for front line services.  Whilst APEX is in active discussion with DHBs about how we will cope if…. the fact remains we will need staff on deck.
More on this to follow as well.
Self-isolation or you have to stay home:
We already have had 40+ staff in self isolation at Waitemata, so have had a "taste" of what might be to come!  There are issues around how we will cover if we need to, which we are currently discussing with the DHBs: more to come on this.
As far as pay is concerned, the DHB's current position is that if requested to self-isolate and you are not unwell, they will pay you special leave which means they will pay you as normal (base pay) without any leave balances being affected.  If you are sick however they will deduct sick leave.  This is one area the unions are challenging:  if you only have 10 days sick leave, one bout of self-isolation if sick and the whole year's entitlement is gone!  We don't want a perverse disincentive to comply with the public health strategy, a matter the DHBs are considering.
If you have to stay home to care for a sick dependant, sick leave applies.  But if you have children who are not sick but sent home from school due to school closure, and you have to be at home with them, you can use annual leave but otherwise won't be paid.  This may seem unfair however the DHBs have drawn a "line in the sand" on this one.  They do not see it as their responsibility to pay in the event you can't work because of family circumstances outside of the DHBs control. It is simply a step too far for them: sick leave when caring for dependants is as far as they will go.
International travel on annual leave
There are circumstances in which an Employer could stop you going such as in the event of "force majeure" (act of god) however in the current situation travel to many places does not fit within that category.  The employer also has obligations of good faith under a number of statutory vehicles which requires reasonableness and a sense of proportion to be applied to any threat.
So by law the DHBs can't stop you going to most places hence their advice that "We also advise all staff to consider carefully any private international travel.", but you do need to think about the potential consequences.  For starters if you have no travel insurance and you do get sick while away ……  Yikes!   And you might be stopped at the border (incurring more cost) or required to self-isolate on return and the DHB may not pay you for this period.  Now this is a moot point: if you are sick you are entitled to sick leave, if you are not sick you risk two weeks without pay.
In discussion with "sensible" DHBs a case by case approach will be taken for genuine cases. If you have a bereavement for instance or a significant event (one example is a colleague who is best man at his brother wedding in the UK) talk to your DHB and if you still have issues let us know.
As for "what about my leave in June?" – we simply can't answer that as we don't know what might be happening.  But again, we will be monitoring and staying in touch regularly.
International Travel for CME
At this stage the following DHB advice for what they are calling "Essential" CME is:
"Essential CME" is defined as being for the purposes of an examination or a course which is a pre-requisite for entry into, or progression through, a current training programme?   The DHBs have said that as at 06 March, travel to Australia for examinations and courses that are a pre-requisite for entry into, or progression through, a training programmes will be approved. …. But added Employees who do travel should be aware of insurance and safe travel advice.
This will not affect many of you!  Which brings us to 'Non Essential" CME.  The DHBs have stated that all non-essential CME leave will be cancelled.  Whether they can do this or not is subject to provisions in your collective agreements so if an issue, please contact us for further advice.
Any loss to you as a result of the cancellation will be reimbursed as the DHBs have provided as follows:
"Where the travel is non-essential work related travel, it should be cancelled. Airlines, hotels and insurance companies are, in many instances, waiving cancellation charges or reimbursing them. Where there are costs for you as an employee arising from cancellations that are not covered by vendors or insurance, these will be met by the DHB." But note: Costs incurred for family or other companion travelers who are not travelling for the DHB will not be covered."
The DHBs have also stated that:
We will allow staff to carry over any CME or PD funds that may be due to expire before July 2020 and which cannot be used as a result of COVID-19. Any carry-over of funds must be used within the first 6 months of the carry-over. The expectation is that before any unused funds are carried-over, staff meet with their line manager and/or clinical director to discuss how the funds may be used in ways which do not involve international travel.
Next topic – what if the worst case scenario occurs?
We have regular communication in place with the DHBs nationally as we prepare to adapt depending on….. As well as communicating with different DHBs individually.  The trial run with the Waitemata self-isolation situation gave us some pointers and now active planning around reduction to acutes only; teams working 4 days on 4 days off patterns i.e. staff deliberately off work so if someone gets sick we have capacity to call people in; redeployment to front of house as well as protecting our immunosuppressed and pregnant people…  The list goes on.
We will be in touch as will the DHBs as this planning progresses – hopefully we will nail the containment strategy, but if not we will be prepared.
If you have any issues, comment or need some further advice, get in touch by emailing ask@apex.org.nz.

Kia Kaha
APEX