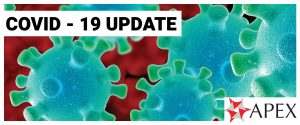 Things have been moving at pace for a couple of weeks now and you have had a whole lot of information thrown at you.
 
To avoid too much documentation – so much so you can't find anything amongst the morass – this is a summary document of key issues with links through to the relevant documents for you to use as a quick reference guide.  We hope this helps simplify access to information.  Let us know how it works for you.
 
LOCAL UPDATES
You will be receiving local updates periodically from meetings the unions are having on a variable basis with each DHB.  These meeting are all of union meetings, so the issues are arising from a number of unions including NZNO, Etu and ASMS.  We have included them all in case they also affect you FYI but to avoid confusion, they are not solely about issues APEX members are having!
 
On that topic – SCRUBS
For those who do not wear a uniform at work, the option of getting into scrubs when attending work and then leaving them behind when we go home to be laundered by the DHB has been agreed. 
 
But there is an issue in some DHBs about laundering capacity as well as the number of scrubs actually available.  Some DHBs are "complaining" that workers are taking scrubs home and not returning them – not sure why, they are not exactly a fashion statement,  however they ask that anyone who has some at home return them to the DHB so they can be laundered and returned to the pool.
Kia Kaha 
APEX