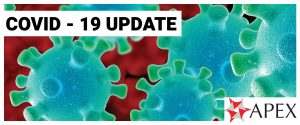 Hi Guys,
 
In and amongst all the other things we have on we thought we would give you an update on planning within labs as the Covid-19 situation develops.  The Lab round-table met last week and much of the following is from that meeting.
 
But first the issue of leave in the event of self isolation etc. is one the Unions have been negotiating with the DHBs.  Once that is finalised, we will let you know and we will be engaging with our private employers around a consistent approach.  No sign of resistance to that at this stage but we will confirm once we know.
Also on the agenda we have:
Labs will increasingly be asked to enter a state of emergency readiness, planning the diversion of resources to Covid-19 testing and eliminating all non core activities.

Staffing:

How will we "contract to the core" if our staff are depleted – What would we do as a very minimum if staff resource was severely curtailed?
Managing staff who turn up to work with symptoms (please don't by the way guys – we need to trust the public health initiatives and stay home if sick.)
Scaling up working from home options for those that can.
Addressing concern among front line staff responsible for collection of samples from ? Covid-19 patients.  

Need to develop consistent process for sample handling from suspected and known positive cases from collection, in  transit and in the lab.  Some say double bag and hand deliver, others say follow standard precautions.

Refresher training on the appropriate use of PPE and sample management procedures
Testing for Covid-19

Determining Covid-19 testing capacity and capability.  Currently those labs that are providing the testing are using home baked assays.  Lots of commercial options are now surfacing and are due to be rolled out in the next few weeks.  Some labs have high volume automated equipment that will be deployed once the "kits" are available.

Recognition that a mix of suppliers and technology will be desirable as too great a reliance on one supplier could lead to cessation of testing due to supply issues.

Rapid turnaround assays are a couple of months away.  At that point, deployment may be best at community level or GP practices – depends on both hardware and consumables availability – and cases, and staff available to train and deploy.

Supply chain issues for all consumables   – some issues are arising for non Covid-19 testing.
Lifting stock levels for essential consumables.  Most labs are ramping up stock holding but there is concern about where we are going to store stuff.
As more information comes to hand we will share it with you, however in the interim, get involved in your lab where appropriate around these issues and if there is anything you need from us, just let us know. 
Kia Kaha
APEX