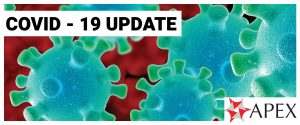 Dear Colleagues,
COVID-19
We are now gearing up for the "manage it" phase of Covid-19.  Front line staff whether in public hospitals, PHOs, private hospitals, labs and radiology services, our community pharmacies etc will all be affected as we transition from "contain it" to the "manage it" phase of covid-19.
You will receive regular updates from us going forward.
QUICK MESSAGES IN THIS UPDATE
PLEASE DO NOT COME TO WORK IF YOU ARE UNWELL.
FLU VACCINATIONS WILL BE BROUGHT FORWARD PROBABLY TO 1 APRIL.  AS SOON AS THEY ARE AVAILABLE, PLEASE GET VACCINATED.
ARE YOU PREPARED TO ACCOMMODATE ANNUAL LEAVE "REDISTRIBUTION"? HAVE A THINK.
THE BEST HYGIENE METHOD IS TO WASH AND DRY OUR HANDS – LETS DO THIS FOLKS, AND HOPEFULLY WHOEVER IS "STEALING" THE HAND SANITIZER FROM OUR HOSPITALS WILL STOP AND ALLOW THAT TO BE USED BY OUR STAFF WHO DO NEED IT WHEN THEY CAN'T GET TO A TAP OR DRY TOWEL (Grrrrr) ….
USE THE PPE – AND AGAIN HOPEFULLY THOSE STEALING THIS STUFF WILL STOP TO ENSURE IT IS AVAILABLE FOR US WHEN WE DO NEED IT!
TRY NOT TO TOUCH YOUR FACE – AS SOON AS YOU THINK ABOUT IT YOU REALISE JUST HOW OFTEN WE DO, BUT TRY….
KEEP A RECORD OF HOURS WORKED AND ENTITLEMENTS OWED – PAYROLL MAY NOT COPE!
So, in more detail…
Structures in place in DHBs
There is now a national incident management group made up of CEs and the like. 
Feeding into them is a workforce group, scenario planning groups and a union reference group known as the Pandemic Union Group or PUG!!  And yes, we sit on that group.
These national Groups are looking to the community as well as hospitals as much of our response will be either in or redirected to the community.
There are also local groups the lead ones of which such as Auckland region, we are also sitting on.
Issues currently under discussion include:
How to handle annual leave?
The system may need to be reviewed as we try to ensure everyone gets a chance for a break.  This may go so far as asking people to postpone their leave so others who need it (whether they have applied or not) can have some.  An employer can't revoke leave – or not under current law – so this will require agreement.  Have a think about it…
How will we cover?
We have very limited capacity with short staffing and stressed people already in many areas.
And in response, people are still turning up sick to work because they don't want to leave colleagues to cope so …  First off, please if you are sick stay at home.  If you have pay issues around this, get in touch with us.
In some areas, we will probably need a pool of people who can be distributed within scopes of practice but to areas of need.  To create this, we need to shut down to limited hospital services now.
Shutting our hospitals down to urgent only.
What will this look like:
ED

enforced Triage at the door,

ID SMO at front of house,

Only patients allowed in.
On wards, again limited family/visitors attending with patients, maybe only one.
Increased security presence to enforce the rules combined with a "soft lock down".  This means limited access routes to the hospital as they will all have to have a security presence etc.
Outpatients moved off site.
Increased community delivered services including Community Hubs being established – that will need staffing and we will need to keep those staff safe – so how will that work?
Non urgent work getting cancelled where the use of those staff and facilities can be utilised elsewhere.  This includes Elective Operating and "spare theatres" turning into mini ICUs staffed by ATs amongst others. 
Your Rights During This Time
One of the reasons the PUG (pandemic union group) has formed and is linked in at all levels, is the need to make decisions which might impact on your normal rights.  The issue of leave and what you will be paid if required to self-isolate is one such example – it took us 2 weeks to get this clear with the DHBs (now in discussion with private providers) and given we probably won't have the luxury of that much time going forward we will have to be on our toes.
We will provide updates as often as we can, try to keep them pithy, and ask for input through short survey's as we navigate whatever arises.  Watch this space for a survey on annual leave which will be with you within the next 24 hours.
There may be issues over:
changing hours of work – what if teams break down to 2x12hour shifts and/or 4 days on 4 days off?

Changing location of work – like the community hubs which are being established or if community mental health is shut down, all normal births must occur in the community….

What if some of us are pooled.  What hours and where could we be asked to work?

Keeping our vulnerable safe – pregnant and immunosuppressed colleagues and their families.

are going to have capacity sitting at home "in case" and if so, what are you paid?
The list goes on.  If you hear of any suggestions, let us know so we can get in early in the planning and response remembering we are having to manage the 20 sovereign states that DHBs are, and the Ministry on top of that so….!
Let us know if there are other issues.
Kia Kaha
APEX