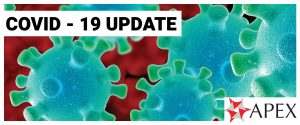 Dear Colleagues
Going to level 2 as part of the COVID-19 response has raised a whole lot of questions for many of our members.  The situation is rapidly evolving so we are having to be somewhat on our toes.  But fear not the system is responding – albeit over a weekend which makes communication somewhat challenging.
The following is from the lead DHB GMHR on the subject:
  we are committed to paying special leave where a staff member is required to 'self-isolate' because of exposure or potential exposure to COVID-19 as a consequence for example of border restrictions beyond their control; and
we need to distinguish between 'self-isolation' and 'redeployment', the latter of which will almost certainly be necessary to manage potential risk for some of our people given their individual circumstances and the work we ask them to do; and
  immunosuppression is one underlying health condition that creates potential risk for our people; clinical advice is that there are others; and
we have some great clinical minds from Infection Prevention and Control, Infectious Diseases, Microbiology and Occupational Health guiding DHB thinking about how to keep our people safe.
The Fourth bullet point refers to a "think tank" the DHBs have put together – the first question they are currently answering is how to respond for those over 70 and those with whatever health condition that might put people at risk.  They have been charged with doing this by tomorrow.
So the advice for those affected by level 2 at this stage is:
If you feel OK to – go to work tomorrow and check in with your manager about what is happening.
Wherever possible, think about options to take yourselves away from the front line – use electronic means to do your work etc.
If you do not feel comfortable going to work, ring your manager, and ask for their advice.
Once the think tank have provided their advice it will be circulated, and we will also look to "what if you have someone vulnerable at home" questions.
As for those not in DHB employment:
if contracted to the DHBs (e.g. Labs and spotless) they should be following the same advice.  We are seeking formal confirmation of this however assume this to be the case for now and if you find they are not, let us know.
Non DHB contracted employers (private Hospitals, Radiology etc): we are in touch with them also and so far most have been happy to follow the same advice, so ditto.
If you have any questions whilst at work, please get in touch with your delegate who can find out if they don't have the answer to hand.  ask@apex.org.nz is being monitored, however if we get overwhelmed with questions we will have to break down our responses to FAQs or maybe employers specific means, so if you don't get an immediate reply – hold tight something will be in the works.
Kia Kaha
APEX