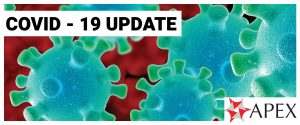 Principles
The preservation of high-quality public health services during the Covid-19 outbreak requires allied scientific and technical health practitioners capable of responding.
A consistent principle of "by agreement" to covid-19 roster changes, place of employment changes, duty changes, leave cancellations etc.
Ensuring Allied Scientific and Technical (AST) members are sufficiently well rested and remunerated for work done in response to the Covid-19.
Ensuring AST members are not disadvantaged by responding to Covid-19.
Roster Changes
During the next few months, it is entirely likely your employer will seek to change rosters, including without requisite notice periods.  Such changes can only happen with your agreement.  Some things to remember:
This will not likely be a "short term" event (a marathon rather than a sprint), so we need to be mindful of how we will be coping in a week and a month.   There is no point implementing a roster that results in you or your colleagues becoming fatigued, unwell or at risk.
Following on from 1, safety parameters should not be dispensed with in the urgency of now – quite the opposite!  So, for instance (4-5):
Rather than longer shifts and more on call keep to 8 hours rotating shifts and think about changing on call overnight to on duty so you get sufficient sleep before the next shift rolls around.
Do not dispense with sleep days.  They are important for you to be free from fatigue.
Think about moving to 4 days, evenings or nights on duty and 4 days off.  It will become vital to have well rested healthy people on rosters and we may need to call people back in from days off (not sleep days!) as colleagues become unwell.
It may pay to utilize or consider having people "on hold" at home just in case.  However, if this is being considered think about the worst-case scenario if this is triggered; what impact this will have on the rest of the roster if these people are no longer available.
Pressure your employer to shut down non-essential services such as OP clinics etc.  Then use this spare FTE on any new roster or to cover any short fall in staff numbers plus provide yourselves with that spare capacity to hold people at home.
And there will be shortages due to self-isolation or immunosuppressed colleagues so having a plan B that has spare capacity is a good idea.  Don't use up your casuals/locums etc.  Remember this is a long haul and we don't want you running out of juice before the marathon is over.
Think about covid and non covid work streams.  Put our vulnerable people and our least experienced on the non covid work stream.
What you will be paid if the roster changes?
Your various collective agreements (MECA or SECA) set out any limits on maximum length of shifts, under the hours of work clauses, as well as when overtime and penal rates apply and what the rates are.
In general, if you are required to work over your ordinary hours be that "re-rostered" or not, you must be paid overtime.   That may be longer days, it may be on days that should be RDOs etc.  ALL attract additional pay.  If in doubt, please email your advocate.
AND
Keep a record of where you work and when for the duration of the Covid-19 response. We recommend you continue to submit fortnightly claims for reimbursement of Overtime / penal rates and other costs as you normally would and keep a record. After Covid-19 emergency response we may need to ensure appropriate remuneration has been paid and records of hours worked will be important where follow up is required.
Annual leave
Leave – leave cannot be cancelled without agreement; however, if your employer raises the option of postponing leave so others without leave booked (and in need of some) can have access you can give consideration to this during this phase of the Covid-19 response.
Meals, rest periods, breaks and allowances
Employers must continue to provide these as per your collective agreement.
Employers should move to providing meals for on duty employees during alert level 4 as it is important members get the energy and hydration they need during this time.
Sick leave
No debit is to be made from sick leave balances during the Covid-19 response for AST workers required to isolate, or off sick as a result of potential or actual exposure to Covid -19 in the workplace.
If special leave applies it is detailed in our previous communication – please have a look at that if you are unsure.
Kia Kaha
APEX