Delegates Training
Delegates Training is a valuable training session to arm delegates with the tools they need in the workplace. Training includes the role of the delegate, your rights as a delegate, and how to deal with scenarios in the workplace.
Delegates will be notified prior, and invited to attend.
Get in touch with us if you would like to become a delegate and attend Delegates Training.
Delegates Training 2021
Speakers
Our guest speakers this year are Andrew Norton, Martin Chadwick and Michael Belmont. You can read their speaker profiles below.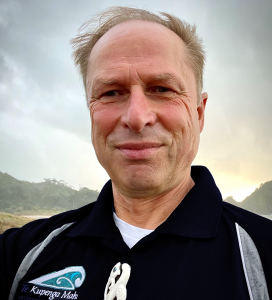 Andrew Norton
Culture and Engagement Lead, Health Transition Unit, Department of Prime Minister and Cabinet.
Andrew is currently the Culture and Engagement Lead for the Health Transition Unit which is part of the Department of Prime Minister and Cabinet. He has spent the past 15 years as head of HR for Downer (Australia, Asia, New Zealand) and then KiwiRail. Prior to that he spent 20 years working in leadership roles in the Health Sector. For 10 years he was head of HR for Auckland, Counties Manukau and Waitemata DHBs and prior to that was Northern Area Manager for NZNO and a Health Organiser for the PSA. He is passionate about the empowerment of workers closest to where the real work is being done.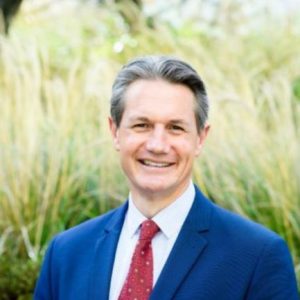 Martin Chadwick
Chief Allied Health Professions Officer, Ministry of Health.
Martin is the Chief Allied Health Professions Officer within the Ministry of Health, working in partnership with the Chief Medical Officer and Chief Nursing Office in providing transdisciplinary clinical leadership and advice. The role works at a systems level as well as providing support to clinicians, programmes and projects across the Ministry. He is aligning a work programme around what he describes as the five challenges facing allied health. This includes the challenges of demonstrating the value add of the allied health professions to population health outcomes; and working towards the concept of transdisciplinary working in the provision of healthcare services.  Martin was the 2019-20 New Zealand Harkness Fellow in Health Care Policy and Practice. He has completed his doctoral degree in 2019 examining health workforce change. He is passionate about the untapped potential that allied health professions can bring in improving the quality of care provided to our populations, and in turn better meeting equitable population health needs.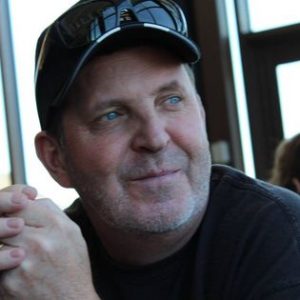 Michael Belmont
Co-founder, High Performance Partners Ltd. (HP2).
Michael Belmont has more than 30 years' experience in the fields of Healthcare Administration, Labour/Management Relations and building High Performance/High Engagement Organisations. 
Michael is a co-founder of High Performance Partners, Ltd (HP2).  HP2 is a New Zealand based company that works with businesses and unions to deliver high performance results – both from a business and a worker perspective.  Since its founding in 2015, HP2 has worked with numerous businesses and unions across both the public and private sectors in New Zealand.  Examples include:
| | |
| --- | --- |
| Businesses | Unions |
| Air New Zealand | AMEA |
| Auckland Council | APEX |
| Auckland Transport | ASMS |
| Capital Coast District Health Board | Council of Trade Unions |
| KiwiRail | E tū |
| Lyttleton Port Company | FAANZ |
| Ministry of Health | FANZP |
| Ministry of Primary Industries | FIRST Union |
| New Zealand Post | NZALPA |
| Northpower | NZNO |
| South Canterbury District Health Board | PSA |
| Waitemata District Health Board | RDA |
| Worksafe NZ | RMTU |

Prior to jointly founding HP2, Michael worked for the United States based consulting firm RAI, Inc.  During his time with RAI, Michael honed his skills in creating and delivering training and development plans, redesigning work processes to support organisational change, and leading union-management groups in developing high performing organizations.  Additionally, Michael regularly facilitated conflict resolution systems and has led multiple bargaining teams through an Interest Based Negotiation Process.
Before joining RAI, Michael worked with Kaiser Permanente, one of the largest Healthcare providers in the United States, serving in leadership positions covering both Hospital and Medical Group Operations. Over 13 years in multiple administrative leadership roles, Michael was responsible for the operations of nearly every hospital or medical group operational department, including direct patient care operations, support departments and primary/secondary care provision.  In each role, Michael was responsible for both the provision of services and care, but also oversight of multi-million-dollar annual budgets.
Michael also worked for 5 years as the Director of Labour Relations for Kaiser Permanente's Southern California operations, with responsibility for 17 Collective Bargaining Agreements covering over 35,000 employees.  Michael was integrally involved in the implementation and growth of the landmark Labour Management Partnership between Kaiser Permanente and the Coalition of Kaiser Permanente Unions (CKPU), participating both at Local and National levels of Partnership activity.  As part of this work, Michael was a recognized leader in the transition of the Labour Relations function from a traditional to a collaborative environment.
Michael, his wife and two sons live in Arrowtown and have recently attained New Zealand Residency.  They are looking forward to becoming New Zealand citizens.
Michael received his Bachelor of Arts in Economics from US based Denison University, and his Masters in Health Administration with concentrations in Marketing and Finance from The Ohio State University.  Michael is an American Society for Quality (ASQ) certified Six Sigma Green Belt.