What is a Medical Imaging Technologist (MIT)?
Medical Imaging Technologists (MITs, previously known as Medical Radiation Technologists, MRTs, or radiographers) are qualified healthcare professionals who use ionising radiation or magnetic fields to produce diagnostic images of the body to help doctors diagnose and treat illness and injury.
MITs practice in plain films (X-ray), computed tomography (CT), magnetic resonance imaging (MRI), mammography, angiography, or nuclear medicine (including SPECT and PET). Around 80% of all hospital patients will be imaged by an MIT during their diagnosis and treatment.
The work of MITs is essential to the diagnosis and treatment of such conditions as strokes, cancer, pneumonia and neurological diseases including Parkinson's, as well as mental health patients, surgical, medical and ED patients.
MITs deal with patients of all types and ages, with differing requirements and a variety of conditions and injuries. MITs require a combination of intelligence, technical skill and compassion to practice their profession which is in high demand, both in New Zealand and overseas.
MITs must perform a prompt and holistic assessment of the patient's needs and work within a multi- disciplinary team to implement the most appropriate technology to aid in diagnosis and treatment. They are often required in operating theatres to aid in trauma, neurology and paediatric surgeries and for the insertion of stents to widen blood vessels. They also commonly help with orthopaedic surgical procedures, such as in the pinning and plating of fractured bones.
To qualify as a MIT, you must hold a Bachelor of Health Science (Medical Imaging) degree or equivalent and must be registered with the Medical Radiation Technologists Board (MRTB) to hold a current practising licence, which requires continual professional development to an internationally recognised standard.
Radiography is a fast moving and continually changing profession. Modern developments in digital imaging technology, such as Magnetic Resonance Imaging (MRI) and other specialised imaging techniques and technology have resulted in MITs extending their knowledge and skills far beyond the production of X-rays.
Most MITs train to work within and across specialist medical imaging fields (modalities), such as:
Computerised Tomography (CT) is an imaging technique which produces cross-sectional images of the body using conventional X-rays. Instead of a single flat x-ray detector, multiple detectors spin around the patient to produce 3D images allowing small details or abnormalities to be detected rapidly.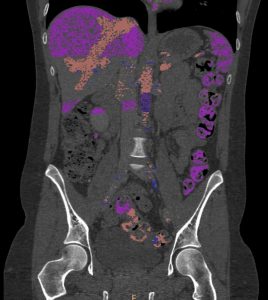 Magnetic Resonance Imaging (MRI) uses the magnetic properties of hydrogen to produce high resolution 3D images without the use of ionising radiation. It is of particular value in imaging the central nervous system (brain and spinal cord). It is also used to image joints, showing soft tissue detail as well as bone abnormalities.
Mammographers perform x-rays of the breast (Mammography), which can show changes up to two years before a lump can be felt. This early detection of small breast cancers is important in enabling early treatment.
Nuclear Medicine (or Molecular Imaging) is a type of imaging that uses radioactive tracers absorbed by the body to show organ and cell function. MI can be used to image any organ, and is commonly used for cancer staging, heart, and kidney and lung diseases.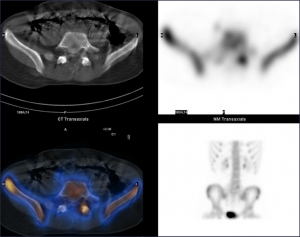 FAQs for MITs Employed on the DHB MECA
Continuing Professional Development and Training FAQs
MRTAC
Schedule 5 Partnership Agreement
Medical Imaging Technologists - Delegates:
Download Collective Agreements
Divisional Newsletters